Dear colleagues,
Wow…what a year it has been for me.
We've mobilised six new services for the people of Stockport and these have gone from strength to strength over the last 12 months.
In addition to this rapid phase of recruitment and mobilisation of services, we've been establishing and embedding the infrastructure to underpin the effectiveness of these services and to help ensure they are of the highest quality.
There has recently been a piece of work across the system to evaluate all of the new services that have been commissioned within Stockport through the transformation fund and I am delighted to report that due to your hard work Viaduct Care's operational services were all ranked in the top 11 of 25 new services.
The great work to date has meant our services will receive ongoing funding so that we can continue to build on our offer to patients and practices.
Well done to you all!!!
And a special thanks to the senior management team who have worked tirelessly with me over the last 12 months to help realise the full potential of our offer to patients and the system.
Viaduct Care is now well and truly on the map!!
In addition to our core services we have offered additional support to practices and patients with a community frailty offer and winter pressure clinics last winter. We are looking to provide the same this coming winter to offer the support our system needs.
We've also seen a new directive from NHS England with the long-term plan and implementation of Primary Care Networks (PCN) with a clear focus on the importance of primary and community care and the additional support of extended primary care teams such as you.
In Stockport we have worked closely with our CCG, Local Medical Committee and practices to ensure the services we have will be fit for the new model and have the fantastic support from our PCN Clinical Directors.
During the year we have created a website for patients and invested in TeamNet as a site for supporting our teams around the evidence they will need to demonstrate for our pending Care Quality Commission (CQC) inspection. More recently we have developed a number of portals on TeamNet linked to quality standards and we are launching the #3 clicks campaign to encourage greater use of this site.
I appreciate that communication within the organisation has been ad-hoc with occasional newsletters and staff briefing sessions. After feedback from you all we are planning to improve this during the year. I am pleased to report that we have also secured the support of Helen Slater, our communications and engagement lead, to help build on communication both within the organisation and with our GPs, patients and system partners.
With communications in mind, from this Friday you will receive the first of an all staff weekly bulletin, that will be the beginning of both regular corporate and staff news, to help build a sense of community and belonging for us all.
Alongside the weekly staff bulletin there will also be a regular CEO bulletin via TeamNet, to share ongoing updates and developments for us as an organisation.
It has been an exciting and challenging 12 months since I took on the role of CEO last October but an absolute privilege to work with a group of such passionate dedicated people such as yourselves with a real can-do attitude.
I want to say a huge thank you for all you have achieved this year and I look forward to the next 12 months and what we can achieve together.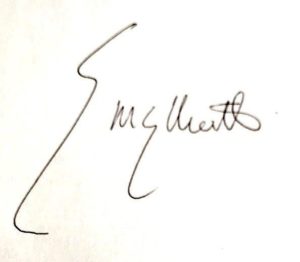 Liz Elliott, Viaduct Care CEO