Our Vision
To be a pioneering leader in Primary Care, providing collaborative, high quality, health and wellbeing services for the communities we serve.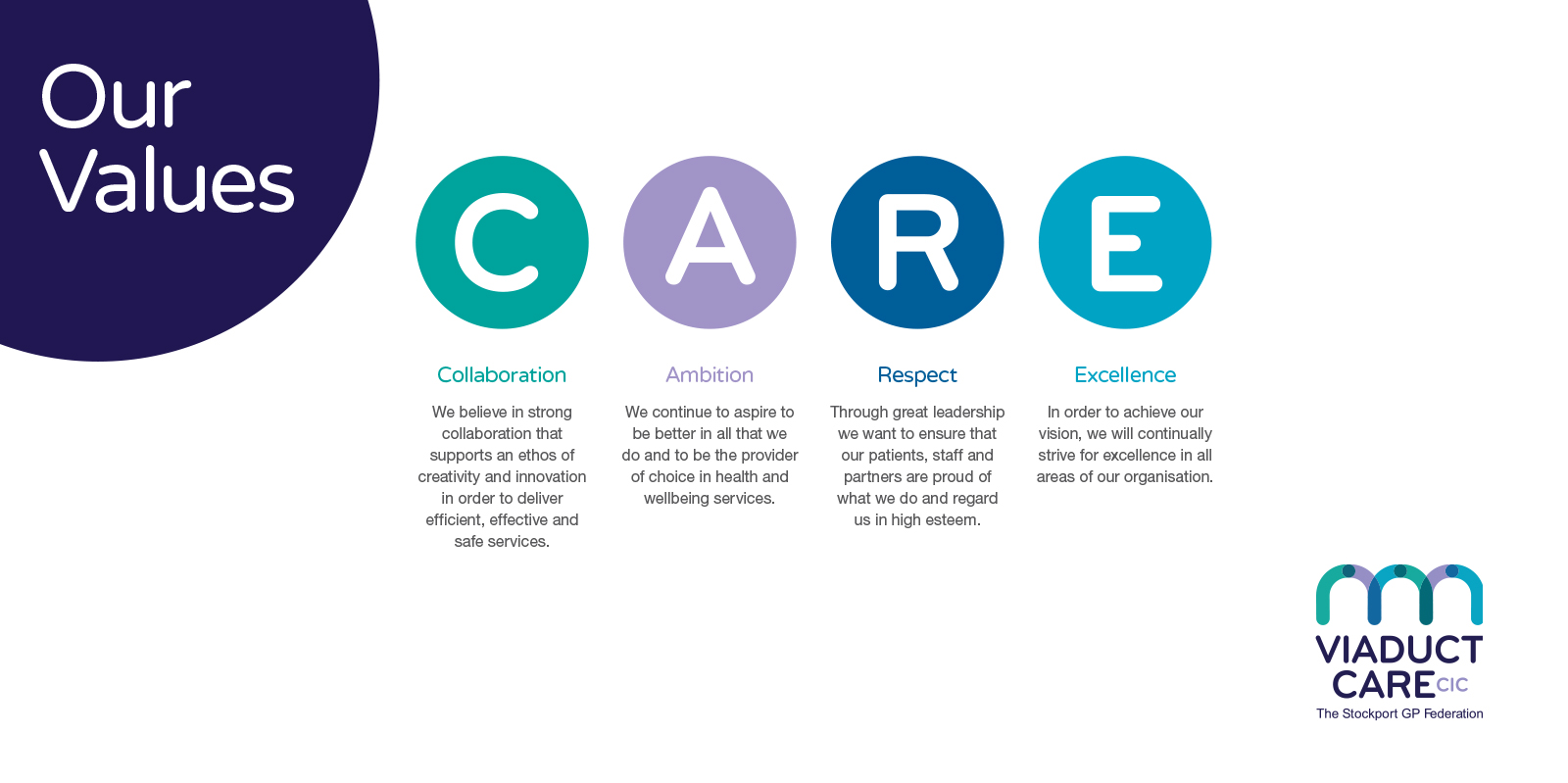 Viaduct Care provide a number of primary care services to the population of Stockport; including evening and weekend GP appointments, physiotherapy, home visits, medical assessments plus support with self-care and well-being.
Primary care services in Stockport
We're here to support you.
Find your local GP Practice here.  
Wellbeing and Self-Care Service
To empower and support those people who are struggling from a range of personal issues.