First Contact Physiotherapy
The First contact physiotherapy (FCP) service aims to alleviate pressure on GP appointments whilst allowing early access to Physiotherapy assessment and management.
First Contact Physiotherapists (FCP) will provide expert assessment, diagnosis and management of soft tissue, muscle and joint conditions.  A patient can book an appointment to see an FCP without having to see their GP first.
You can book an appointment with an FCP by contacting your GP Practice Reception. Please note, this service is for those aged 18 and over
Following an assessment the FCP will provide self-management and exercise advice, refer on or request further investigations if needed and offer joint injections in line with evidenced based practice.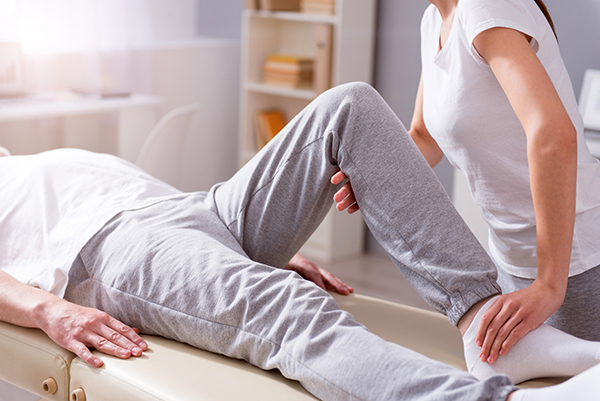 The service aims to:
Provide a specialist expert assessment and guidance on self-management.
Achieve early intervention of care to promote health and return to work.
Manage an individual's journey to other services.
Provide improved healthcare choice and satisfaction for residents of Stockport.
To find out if this service is available to you, please contact your GP Practice.